"Fantasies are more than substitutes for unpleasant reality; they are also dress rehearsals, plans. All acts performed in the world begin in the imagination."
Barbara Grizzuti Harrison (b.1941), U.S. author, publicist.
Fantasea was selected as a Featured Work by the group The Weekend Photographer in November 2010, and by #1 Artists of Redbubble – Rust Art in May 2010, and by the groups Abstract Macro Urban Art, the Fine Art of Peeling Paint, and Natural Textures in April 2010.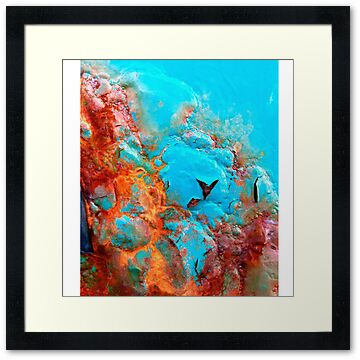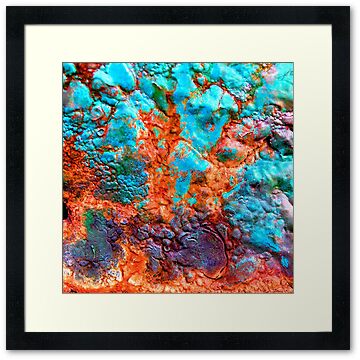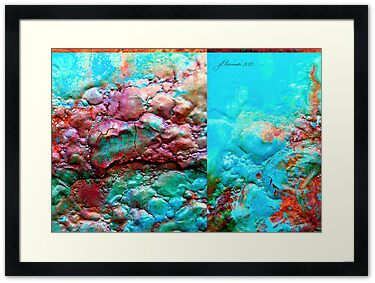 What people around the World are saying about "Fantasea"
"Absolutely gorgeous!" Birmingham, United Kingdom
"What an eye you have! Fabulous "world" you discovered!" USA
"It almost looks like an undersea shot with all of the sea life!" Lidcombe, Australia
"Lovely seascape shot I love the bubbles." Unknown
"Boiling beauty..this is gorgeous..love all the detail and colors!" USA
"Absolutely stunning!" Napier, South Africa
"Magnificent series. Love these colours!" Juan Les Pins, France
"Excellent" Chelmer, Australia
"One of my favourites of yours!" Toronto, Canada
Abstract macro photograph of bubbling, peeling, rusting, cracking paint on a Shipping and Receiving sign at an Industrial Park near my house.
As of 11/11/10, 310 views.