"We walk on molten lava on which the claw of a fly or the fall of a hair makes its impression, which being received, the mass hardens to flint and retains every impression forevermore."
Ralph Waldo Emerson (1803–1882), U.S. essayist, poet, philosopher.
Pillow Lava was highlighted on the Redbubble Homepage in June of 2010.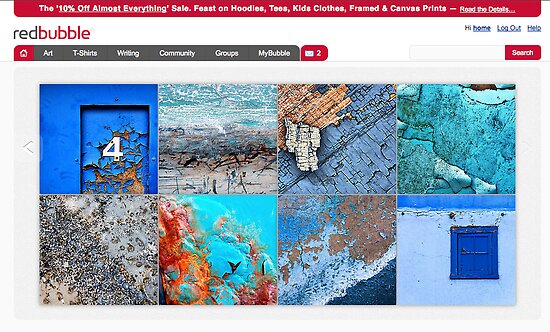 Pillow Lava was selected as a Featured Work by the groups Abstract Macro Urban Art and the Fine Art of Peeling Paint in March 2010.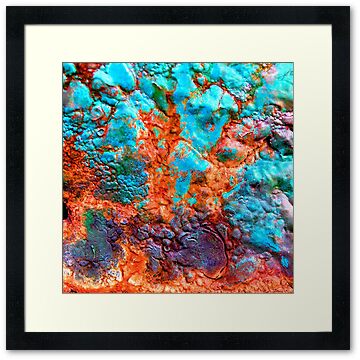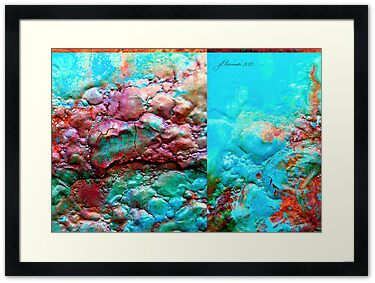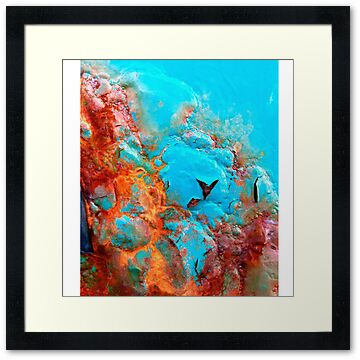 What people around the World are saying about "Pillow Lava"
"STUNNING!" Toronto, Canada
"WOW delicious colours ! fabulous capture." Bath, United Kingdom
"This has got to be the best one I've seen !" Juan Les Pins, France
"Amazing!" Glen Waverley, Australia
"Tremendously dynamic imagery!" Edmonton, Canada
"Beautiful scene! I expect to see fish swimming by…" USA
"Looks like a coral reef underwater – very beautiful!" West Cork, Ireland
"Stunning work." Chorley, United Kingdom
"I love the contrasting colours of the paint and the rust, nicely spotted." Herston, Australia
"Your abstracts from everyday life are amazing!!! Such a great eye!" USA
"Brilliant, wonderful, vibrant work." Leeds, United Kingdom
"Amazing artwork, superb colours!" Soskut, Hungary
By definition, Pillow Lava forms from underwater eruptions, and is characterized by rounded shapes suggestive of pillows.
Two elements depicted; water and molten earth.
Abstract macro photograph of bubbling, peeling, rusting, cracking paint on a Shipping and Receiving sign at an Industrial Park near my house.
As of 7/05/2012, 1288 views.