Desert Symphony was selected as a Featured Work by the groups #1 Artists of Redbubble – Rust Art in May 2010, and Complex Simplicity in April 2010, as well as Abstract Macro Urban Art, Accidental Images, and the Fine Art of Peeling Paint in March 2010.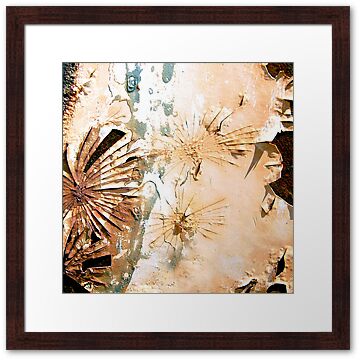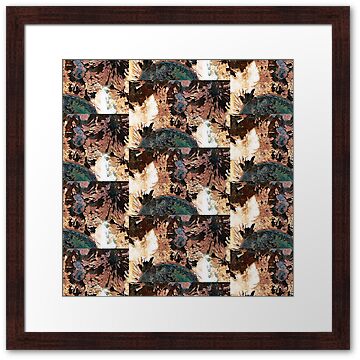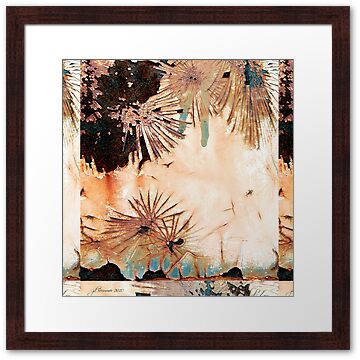 What people around the World are saying about "Desert Symphony"
"How yummy…real nice find." Toronto, Canada
"I'm always in awe of how you see these!" USA
"Like flowers. Very lovely." Juan Les Pins, France
"Like a fireworks display!" Leeds, United Kingdom
"Beautiful tiers of colour and textured patterns." Dromana, Australia
"Excellent. Great abstract" USA
"Lovely shapes and delicate colors." Amsterdam, Netherlands
"This composition is so very beautiful!!" Toronto, Canada
"Wonderful. Great work" Fromentine, France
"Love this series" Briagolong, Australia
Quite a few people see fireworks in this image, but when I initially saw it (and titled it), I see a southwestern garden of agave and century plants among the sandy, rock-strewn desert floor with palm trees towering above. But I like the fireworks imagery, too! How fun are abstracts?!!
Abstract macro of rust and peeling paint found on an old pickup truck. Photographed by JD Brummer for As Eye See Photography.