"Burning hot is the ground, liquid gold is the air;
Whoever looks round sees Eternity there."
John Clare (1793–1864), British poet. Autumn
Liquidity was selected as a Featured Work by the groups It's in the Detail… in July 2010, and All Abstract Art in January 2010.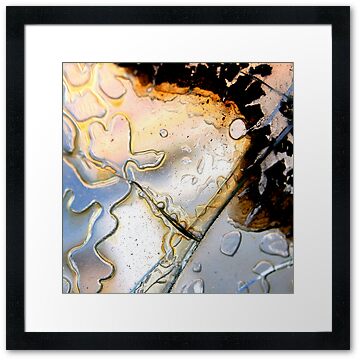 Photographed from the inside of an old vehicle through a burned and melted windshield, by JD Brummer for As Eye See Photography.