The Wall is part of an As Eye See Photographic Series promoting awareness and raising funds for the talented local artists of Bisbee, Arizona.
50% of all sales'proceeds from all cards and prints in this series are being donated to the Bisbee-based, non-profit Central School Project
The Central School Project (CSP) is a non-profit organization fostering appreciation of the arts in the southeast Arizona community, and serving the community with arts and ecology programming providing affordable, creative space to working artists.
As a community service organization in a rural community which has become widely recognized as a center for the arts, CSP supports and collaborates with individuals and organizations to further cultural and ecological awareness in the community. Programs include exhibits, films, plays, poetry readings, workshops and other public events. In addition, CSP makes its resources available to the community for a variety of programs and activities.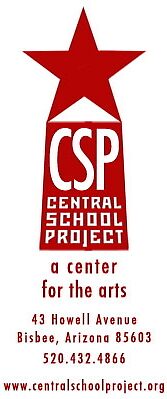 I am passionate about this artsy community, because without these individuals, I would never be able to bring their beauty to you through my photography.
I pledge to donate 50% of all of my sales' proceeds from all cards and prints of their artistry in this series to help to promote and support their continued expressed creativity, and artistic inspiration through the Central School Project
The Wall was found among graffiti on a wall in Bisbee, Arizona by JD Brummer for As Eye See Photography. However, the photograph and title was inspired by Pink Floyd's The Wall from 1979.
FYI, a little trivia:
The Wall is a concept album which deals largely with the theme of personal isolation. The album is a rock opera that centers on the character "Pink" largely based on Roger Waters' personal life. Pink struggles in life from an early age, having lost his father in World War II ("Another Brick in the Wall (Part 1)"), abused by teachers ("The Happiest Days of Our Lives"), smothered by an overprotective mother ("Mother"), and deserted by his wife later on ("Don't Leave Me Now") — all of which factored into Pink's isolation from society ("Comfortably Numb"), figuratively referred to as "The Wall".