Winning photograph as voted on by Abstract Macro Urban group members in the Down Low and Dirty challenge in May 2009.
Rocky Cliffs was selected in January 2010 as a Featured Work by the groups Metallic Junktion and Old and Rusty, as well as in March 2009 by the group JPG Cast-Offs
What people around the World are saying about "Rocky Cliffs"
"Simply stunning" Gold Coast, Australia
"Fabulous texture and colour!" Sydney, Canada
"Gorgeous textures" Pingelly, Australia
"Wonderful" Toronto, Canada
"Terrific work! Love the bubbly texture!" Edmonton, Canada
"A beauty!" Glen Waverley, Australia
A 'Favorite' selection of several RedBubble members!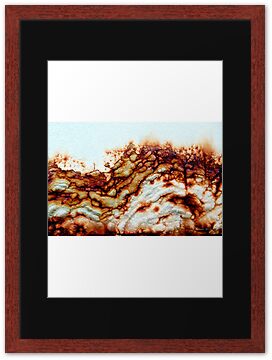 As of April 30, 2010, 159 views.