Having Fun. Hope it brings a smile. I've made 3 versions of this so far. Maybe I will share the other ones later. It starts with a beautiful model, with a resource account called lockstock.
Here is framed view: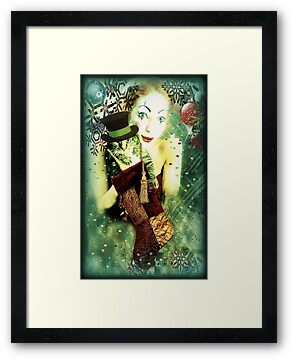 Link to her account is there. This is a link to the original photo [adult filter may be needed] I don't know how it works when the connection is through a link.
I've done major modifications in my photomaipulation. I doubt she would recognize herself within this version.