This is a painting I made of one of the cows (and birds) who live down by the roundabout opposite Carrara market, Gold Coast. The cows, which I think are called charolais cows are an icon of the area. Only 2km from the beach they have been living on the property since 1980 when there was nothing around, but progress has happened around them.
I love visiting these cows and sadly, the land lease is up and the lady who owns them has to move them on. Very sad so I make sure I ride past as much as possible and say hello while I can. I'll mis them, they all have different personalities.
You can see here the mansions that have sprung up around their paddocks.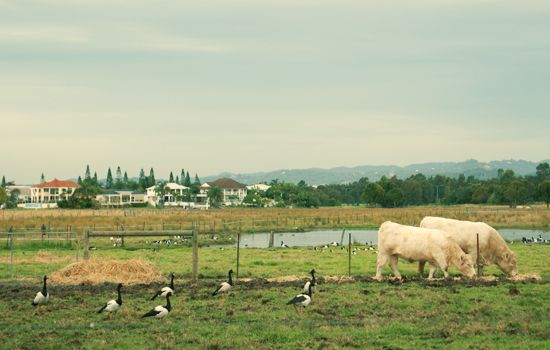 Watercolour, guache and coloured pencil on matte board.