Eloise is another girl inspired by a collection of Victorian era photo portraits my Dad gave me, given a bit of a modern 'pop surreal' treatment, like my last one 'Lucinda'.
60 × 45cm acrylic on wood panel. Original is for sale here
Update 2012: I have just revised her, repainting a few things I was never happy with. Image above is the new version.
Also in the series: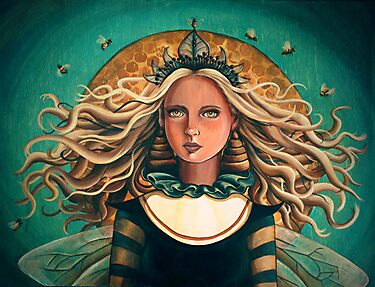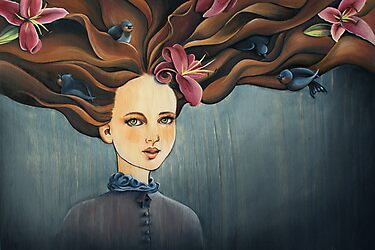 Featured in:
Art at it's Best – Sept 2010
Painted Ladies – Sept 2010
Animals and People – Sept 2010
Internation Superheroes of Drawing and Illustration – 2011
Oz Talent – 2011
Live Love Dream – 2012
Art Universe – October 2012
Painters Academics – October 2012
Creative Portraits of Children – November 2012
Superbly Visual – November 2012
Exquisition – November 2012
Artistic Feminine Drawings and Paintings – November 2012
Strictly Faces – November 2012