A smaller variety ~ red with white tips torch ginger flower.
Where? Taken in my own home garden, near Innisfail, Far North Queensland.
FEATURES
THE PENTAX GROUP 5/17/13
Artist of the Month in ARTISTS UNIVERSE Feb.25th, 2013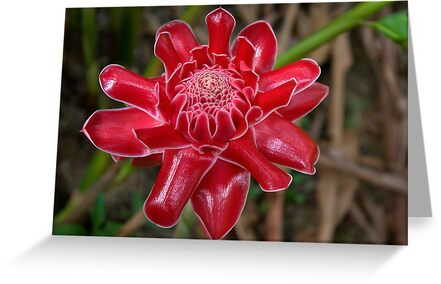 Photo Details
DSLR Camera: Pentax K10D. Lens: smcPentax-DA 18-55F3.5-5.6 AL
Shutter Speed: 1/50sec Focal length: 35 mm Ap: F4.5 Sensitivity 100
Manual Focus. Processed via Photoshop.