Detail section of the charming, exotic tropical Sexy Pink Heliconia flower.
Grown in the home backyard, near Innisfail, Far North Queensland, AU.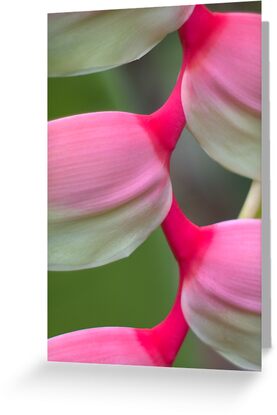 The Far North Queensland Group
Pretty In Pink Group
Mini Challenge – Curvaceous – 21 September 2013
~> Top 10 Winner @ Nature's Patterns and Designs

Handheld DSLR Pentax K10D, Prime Lens smc Pentax 55mm F1.2
1/500sec ISO 100, Manual Aperture and Focus.
Photo – natural state, processed via CS2.