A different angle, some glorious wintery mid-afternoon spots of dappled sunlight on this delicate hanging annual Zygocactus flower, combined with using an old faithful manual Prime lens created some lovely varying compositional effects I'm really happy with.
Taken at home, near Innisfail, rural Far North Queensland, Australia.
Gorgeous Flower Cards (19.06.2013)
Enchanted Flowers group (Aug 2012)
The 50mm Prime Group (30.07.2012)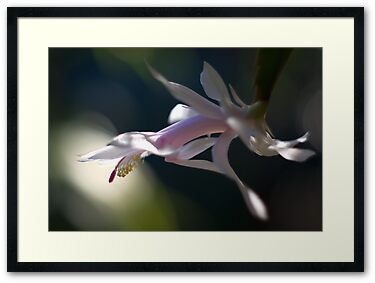 > Handheld Pentax K10D, Prime Lens smc Pentax 55mm F1.2
1/1000sec, manually set @F22, ISO 100, manual focus.
Photo – Natural state. Raw file processed thru Photoshop.