Mixed-media: Acrylic, linen thread, fabric material, paper. Support: 210gsm Canoletto paper (RHS), board (LHS)
Techniques: Construction, painting, stitching, collage. Original size: Open flat H.18 x W.26 cm
First exhibited Hidden Treasures, Postcard Show, Cairns Regional Gallery 2007.
Work sold ~ in Private Collection, Mission Beach, QLD.
Views: 825 (as at 19.07.2013)
Group FEATURES
COLLAGE with traditional mediums
Abstract Art
INSPIRATION
To go beyond the routine 'diptych' format* and create an artist book format with inserted pages and joined altogether.
Threads, leaves, vessels, layers and colours here form part of my archetypal expressionist symbolism.
*Exhibition Note ~ Gallery closes two worked-on hinged panel boards with a wax seal, are hung and ready for audience to open and reveal the 'hidden treasures' on opening night. Some works have extra surprises like vouchers enclosed within them.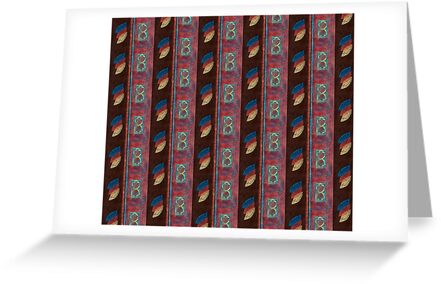 …
The artist book cover


…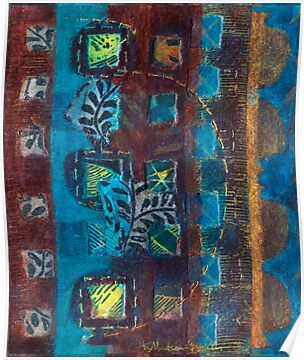 Poster Print of Synthesis (Artist Book – pp3&4)
…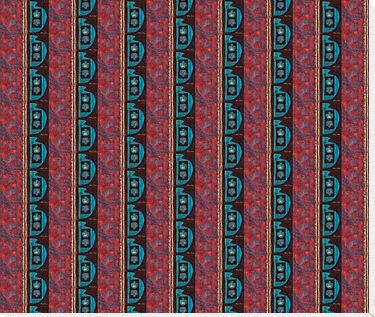 Canvas Print of Synthesis (Artist Book – pp5&6)