Mixed-media – Acrylic, linen thread, collage, fabric material, paper. Support – 210gsm Canaletto paper. Original size – Open flat H.18 x W.26 cm.
First exhibited Hidden Treasures, Postcard Show, Cairns Regional Gallery 2007 and sold there by Silent Auction. In a private collection, Mission Beach.
Collage with Traditional Mediums
Artist on Facebook
Freedom of Expression
The Best of RedBubble
Abstract Art
IKONesque
ARTISTS UNIVERSE
In-Between
Altered Art
ART AT ITS BEST
Because I love manipulating and sewing into paper I was inspired to go beyond the usual minimal 'diptych' hard board panel format provided and made an extension of it by creating an artist book with inserted pages and joined altogether.
Once work is submitted, the Gallery staff close all the hinged diptych panel boards with a wax seal and hang, ready for the audience to open and reveal the 'Hidden Treasures' on the exhibition opening night. Some works have extra surprises like vouchers enclosed within them.
Threads, X's, vessels, grid formats, layers and colours, all form part of my archetypal expressionist symbolism.
…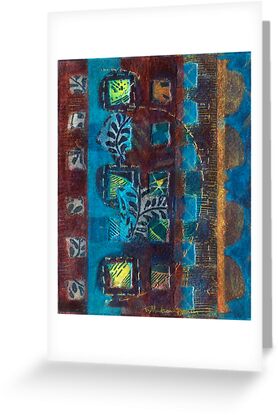 …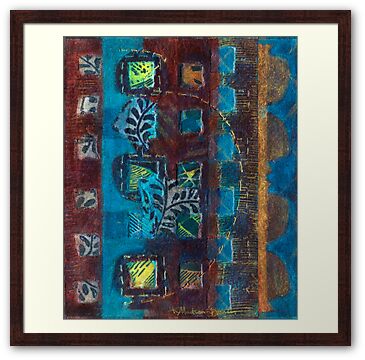 Framed Print
…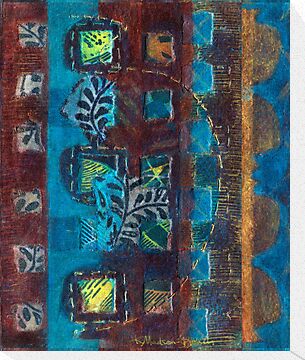 Canvas Print
…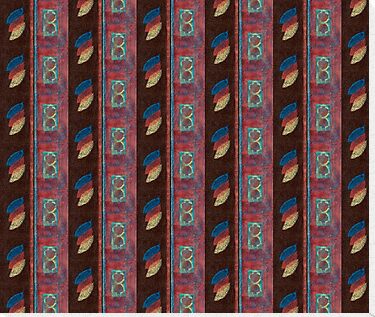 Canvas Print Synthesis (Artist Book – pp1&2)
…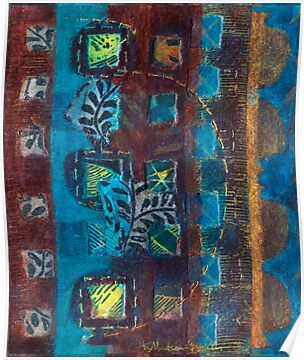 Poster Print of Synthesis (Artist Book – pp3&4)
…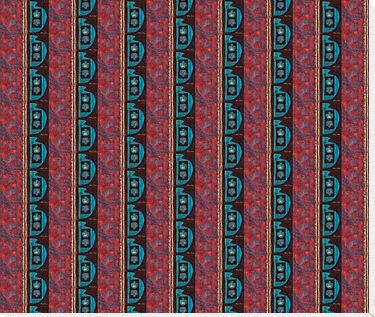 Canvas Print ~ Synthesis (Artist Book – pp5&6)
…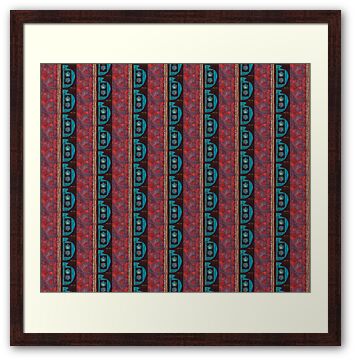 Framed Print ~ Synthesis (Artist Book – pp5&6)
…
The cover colours


…