Introducing this composed work I am happy with from my Transit Memory themed work.
A compiled digital art /collage composition composed from scanned objects (wedding lace remnants, art work on papers) and processing multiple layered imagery in CS2.
Inspiration extends from previous symbology abstract work development, referencing notions of transcendental passage for growth in our world of duality and memory associations.
"It (memory) is essential for much reasoning and decision-making, both individual and collective." Also "… an understanding of memory is likely to be important in making sense of the continuity of the self, of the relation between mind and body, and of our experience of time".
Meaning of Transit: The act of passing; passage through or over. Synonyms: pass through, pass across, pass over.
…
Card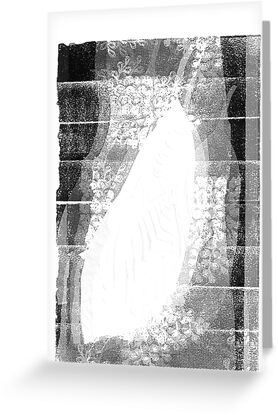 …