Early morning golden liquid sunrise over the Johnstone River.
Location: Looking east from the Innisfail Wharf, Far North Queensland, Australia.
I had worked all that night long in my art studio gallery on a large oil painting and I decided, before heading home for much needed rest and sleep, I would take advantage of the clear weather on this quiet early morning, to go take some photos of the old East Innisfail bridge for an historic record.
The subtle morning sunrise projecting golden shimmering liquid proved a breathtaking delight, an added bonus alongside the otherwise sleepy, misty, tranquil cloud-reflected Johnstone river!
Australian Women Photographers (16.04.2014)
Far North Queensland Group (28June 2011)
Digital photograph – Pentax K10D 18-55mm F3.5-5.6
Focal length 31.0mm, 1/200 sec, Aperture F7.1, Sensitivity 125.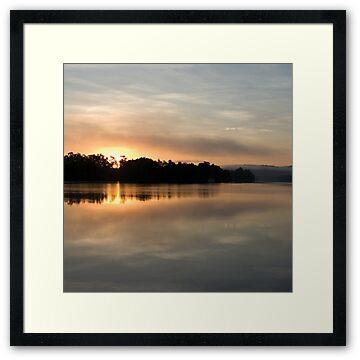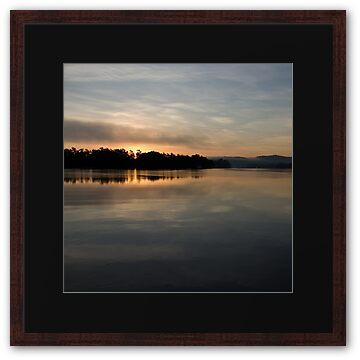 'Softly' ~ A Winter Dawn over Johnstone River (Junction), Innisfail FNQ