Euca Abstract Medium: Gouache painting. Support: 300 Arches rag paper.
Original (flat) artwork size: H.19.4 x W.54 cm
~ Showing the flat detail of the front side of a concertina artist book format (unique state).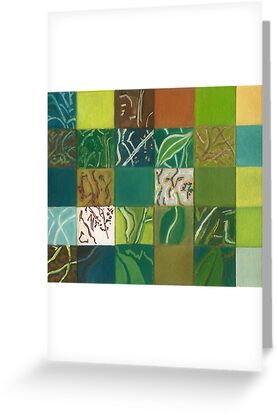 This work is one in a series of works composed for the Kuranda Arts Cooperative group exhibition Tablelands, Perimeters and Parameters, Tableland Regional Gallery, Atherton, Far North Queensland, Australia, Feb 5 to Feb 28, 2010.
Artist Statement for Tablelands, Perimeters and Parameters Exhibition work.
…
The work is an abstract extension inspired by the first work Euca completed in the series.