On the Outer -Tree Trunk Extracts
Medium: Gouache, ink (front side) Support: 300 Arches rag paper.
Original flat artwork size: H.19.4 x W.101.3 cm
Shows flat detail, front side of a concertina artist book format (unique state).
Work was exhibited in the Kuranda Arts Cooperative Ltd group exhibition Tablelands, Perimeters and Parameters, Tableland Regional Gallery, Atherton, Far North Queensland, Australia, Feb 5 – 28, 2010.
Artist Statement for Tablelands, Perimeters and Parameters Exhibition work.
(Initial photographic reference imagery was taken from the rainforest near Kuranda, Qld.)

^ On the Outer ~ Tree Trunk Extracts
…


^ Euca
…


^ Fantail Palm Plateau
…



^ Euca Abstract
…

…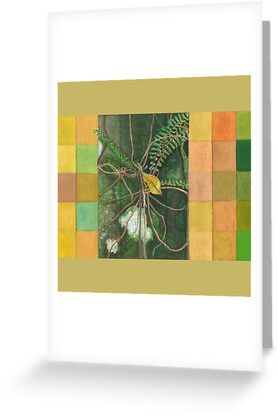 ^ Entanglement (flat detail section 1)
…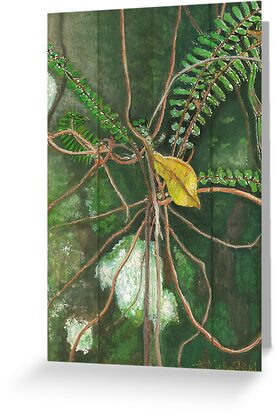 ^ Entanglement (flat detail section 1c), On the Outer ~ Tree Trunk Extracts
…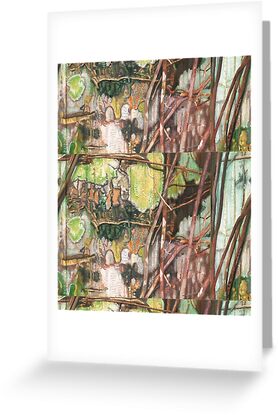 ^ On the Outer ~ Tree Trunk Extracts (flat detail section 2)
…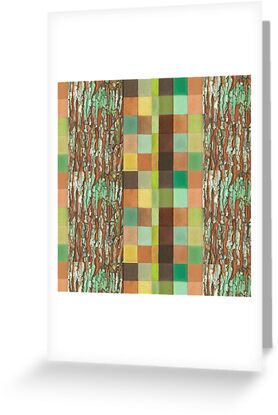 ^ Silky Oak Bark (flat detail section 3b), On the Outer ~ Tree Trunk Extracts
…
…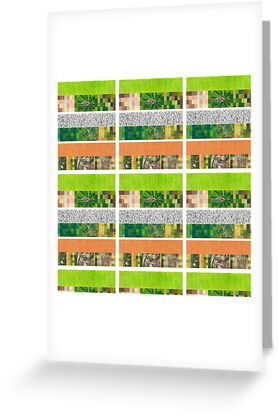 ^ Trio – Perimeters and Parameters (card format only)
…


^ Contained ~ 4 TPP Artist Books