Mixed-media assemblage: Linen thread, collage, rag paper, acrylic. Mounted on canvas. Height 336 x Width 415 x Depth 32 mm. Techniques: painting, stitching, tearing, cutting, collage, assemblage.
Work exhibited in Growth and then in my solo exhibition Elevating the Spirit held at Cairns Regional Gallery. Toured Sugarama Gallery, Mourilyan 2007, then Main Space (selected), Umbrella Studio,Townsville 2009.
:
The innovative, dynamic, creative processes and forces are continually at play in my work. I passionately play and experiment with: multiple glazed rich colour layers on segments of rag paper/canvas; textures, vessel shapes and stitching/attaching by hand with needle and thread.
Symbolism:
The stitching is used as a metaphor for human bonding/attachment, multiple vessels representing reflection, duality, the generations and passing down of that which we contain and remember; rich acrylic metallic layers signifying alchemy, transition and channels, inner/outer layers as passage; spirit/matter, pages/segments of various stages of relationships.
Other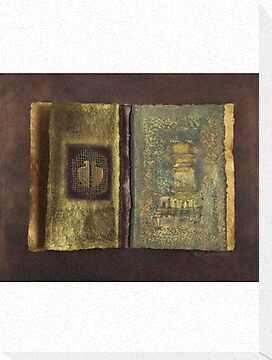 Canvas
Page Format No.1 Transitional Series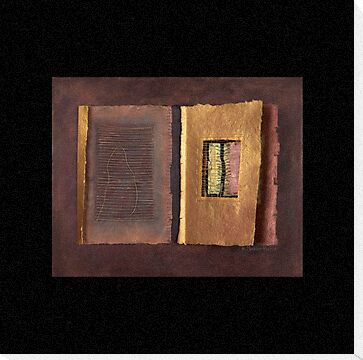 Canvas
Page Format No.2 Transitional Series

Postcard
Page Format No 4 Transitional Series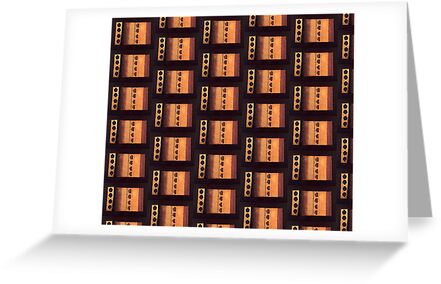 Postcard
Page Format No 3 Transitional Series
More selective Print On Demand works may also be viewed and purchased through my FAA site