Taken along the tropical rainforest pathway to Josephine Falls, Bartle Frere, Far North Queensland.
Late afternoon in early August, I found this plant (do not know the botanical name) growing at ground level, sheltered from sunlight by the far reaching tropical rainforest canopy.
The eloquent and solitary white rainforest flower radiates out like a full moon amidst its surrounding dark leafy green plant foliage.
Pentax K10D 18-55mm F3.5-5.6
Focal Length 38.0mm
Shutter Speed 1/8 sec
Ap. F4.5
Sensitivity 400
…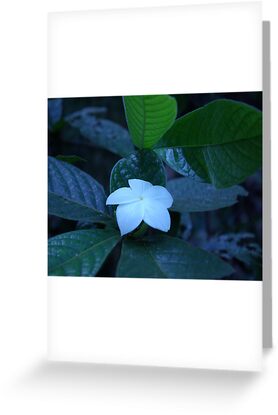 …