Giant Water Striders
Cushion lightly
Telltale dimples
On the surface of still waters
In a small creek environment
Amidst surface reflections
Of over-towering tropical rainforest surrounds.
Located at the Flecker Botanical Gardens, Cairns, Tropical Far North Queensland, Australia.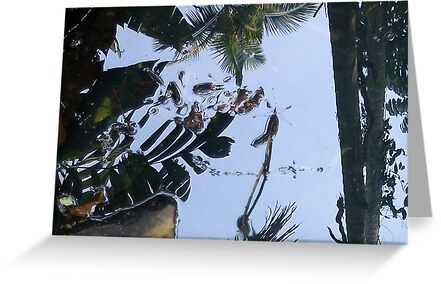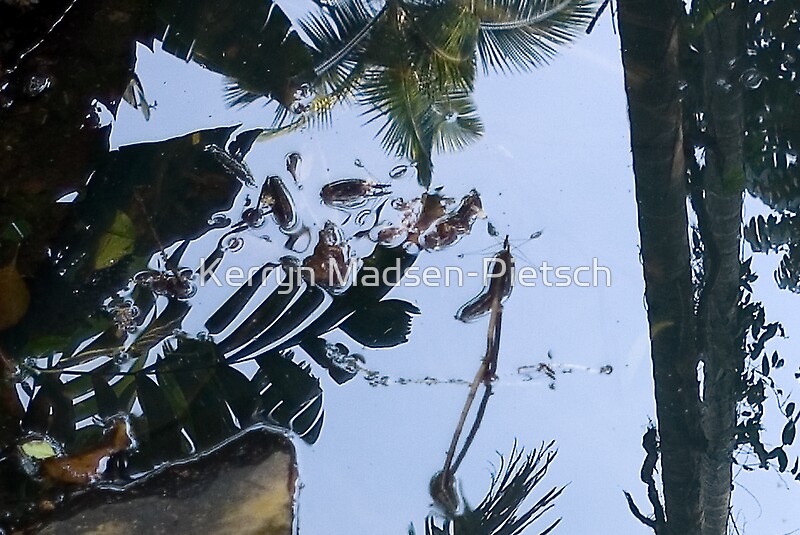 Pentax K10D 18-55mm F3.5-5.6
Ap.f3.5, ISO.100, F.L.18mm, SS.1/8sec
Raw file processed via CS2
Natural state.
About: Aquarius elongatus (Giant water strider) (Gerris elongatus)
(from interesting ref. source links)
1) http://news.nationalgeographic.com.au/news/2003...;)
"Water striders can't pierce the surface of a pond or stream otherwise they'd sink. Instead, the insects press down on the water's surface, creating little dimples around their feet. These dimples act like the blades of an oar, generating swirling underwater currents that propel the insects forward. … Water striders are narrow, light-framed insects often seen in ponds, rivers, and lakes. Belonging to the family Gerridae, they are the world's most advanced surface-dwelling water bugs."