Acrylic, collage on canvas.
Size: H. 864 mm x W. 567 mm (approx. 34″ × 24″)
In artist's collection.
Features
Work was inspired by textures and patterns in nature, the coconut palm tree and trunk became a journey of discovery with its tell-tale growth and ageing processes through visible multiple ring layers and expansion/contraction bark formations.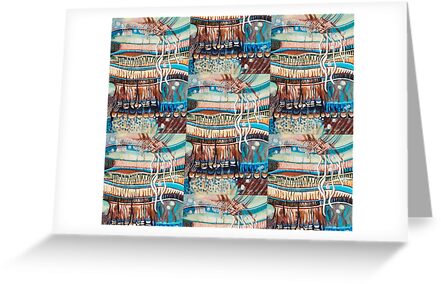 Taking over a period of 12 months to complete, this work first started out as four separate study feature areas worked from original sketches studied from nature in the landscape (Brampston Beach, Far North Qld) . These were all then combined into the one composition.
At the time of this artwork's commencement I was 4 months pregnant and was completed after the natural birth of my 3rd child. The title 'Palm Contractions' seemed very fitting.
The textures and patterns have been created through collaged pieces and thickly applied acrylic impasto gel, combined with multiple paint overlays.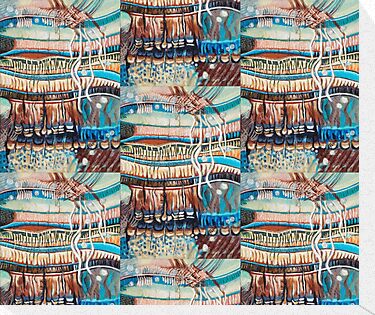 Canvas example