Mini portfolio on blurb "The Colors of Dreams"
Yesterday I received my copy – it only took a week, even though they said it will take 2.
The quality of the print is really good and it looks nice. Wish it was larger…might order a larger one at some point in the future.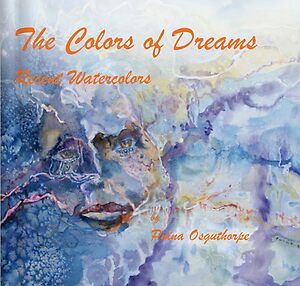 Please click on image to see a preview on blurb.com
I'm leaving the whole book open for preview for awhile and then I'll limit the number of pages, I hope you enjoy viewing.
I focused on my paintings of the last two years but gave some samples of work from the previous decade. In addition to the photos I included background information about the inspiration, and meaning of the painting as well some technical details.
(60 pages and more than 70 pictures).