Grace and Beauty of The Mimosa Trees



Signs of Summer approaching can be seen along the riverbanks and highways. This image of mimosa is one of grace and beauty. Mimosa trees (botanical name: mimosa pudica) are known as the "humble plant" or "touch me not" as they are fascinating…then you gently touch the narrow fern like leaves they instantly fold together. The tree is so beautiful and yet so sensitive, just as humans and their feelings and emotions.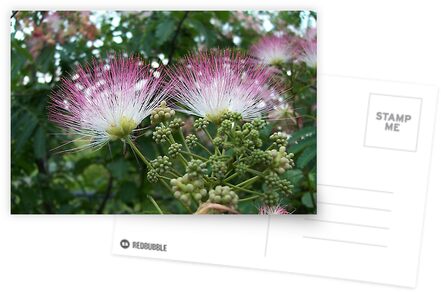 Postcards Are Available: Buy/Preview
View, Buy, Comment
Thank you for viewing and purchasing:
Grace and Beauty of The Mimosa Trees
Artistic Images by "ArtistJD"
Inspired by:
The Mimosa Trees of Etowah County
In My Hometown – Rainbow City, Alabama
All rights reserved. None of the images contained in ArtistJD's Gallery may be reproduced, copied, edited, published, transmitted, borrowed, duplicated, printed, downloaded, or uploaded in any way without my express written permission. My images do not belong to the public domain.