As I sit on the stern of my ship, I think of yester morn when all was good.
We'd traveled a long voyage.
My men grew as mates.
Bounds of treasures we'd found made for a drunkered night.
But of night last, a squall came upon us and two overboard.
As fast as the wind arose, and water rushed over was my men gone.
My ship tossed from port to starboard we hadnt time to turn her a bow.
Till late we search, not a thread to be found.
Not a sail touched, nor a rope broke it was like a dream gone arye.
So i drop these two coins in memberance into the sea, to ye brave men who gave their lives,
and promise to add a share to their families as deserved.
Now its time to set sail homeward…..
Steady as she goes…..through the Calm Sea At Dawn.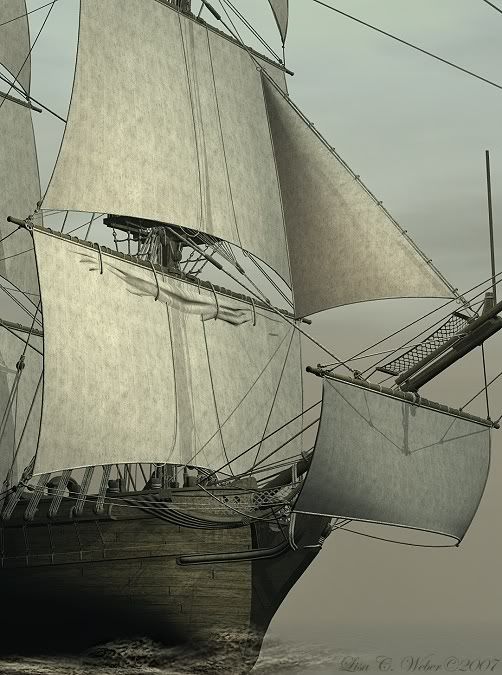 Lisa C. Weber ©2007 (Created with Bryce 6.1) Visit My Complete Bubble for all My 3D Artwork. Thanks for dropping by and enjoy!