Boutique window found in the Caesars Palace ~ Las Vegas ~ Nevada ~ USA
221 views as of 09/17/2012
Featured in the following groups: All Things Poetic, Artistic, Philosophical
Straight from the camera (mandatory mention for the As Is group)
L'Oiseau Bleu (The Blue Bird) by Madame d'Aulnoy
(To Be Started here )
ONCE UPON A TIME there lived a king who was immensely rich. He had broad lands and sacks overflowing with gold and silver, but he did not care a bit for all his riches because his queen was dead. He shut himself up in a little room and knocked his head against the wall for grief, until his courtiers were really afraid he would hurt himself. So they hung feather beds between the tapestry and the walls, and then he could go on knocking his head, if it was any consolation to him, without coming to much harm.
At this moment in came the enchanter and with him a famous fairy, the same in fact who had given Fiordelisa the eggs. After greeting the king and queen, they said they were united in wishing to help King Charming; the Fairy Mazilla had no longer any power against him and he might marry Fiordelisa as soon as he pleased. The king's joy may be imagined! As soon as it was day the news spread through the palace, and everybody who saw Fiordelisa loved her directly.
Turritella heard what had happened and came running to the king, and when she saw Fioradelisa with him she was terribly angry. But before she could say a word the enchanter and the fairy changed her into a big brown owl, and she floated away out of one of the palace windows, hooting dismally.
Then the wedding was held with great splendor, and King Charming and Queen Fiordelisa lived happily ever after.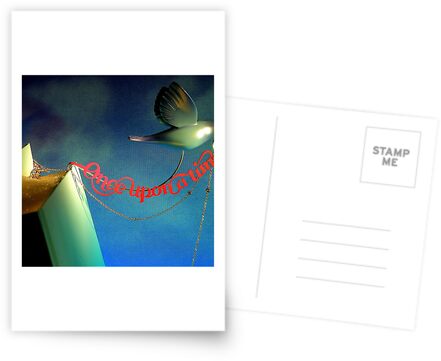 Olympus SP570 UZ