Reflections on the water in the dark.This image is a part of my series H2O to see the whole series. Experimental real photos, not digitally edited .. favorited at 35 times.
Winner of the challenge Water Experimentation
Winner of the challenge Photographer's – NATURE'S ART
a TOP TEN placement in the Challenge Blue and White only
a TOP TEN placement in the Bendy curved and Twisted Line Patterns Challenge
Featured in Abstract Art
Featured in Water Experimentation
Featured in Colors of Water!
Featured in Style! Class! Elegance! Excellence!
Featured in Complex Simplicity
Featured in The Weekend Photographer
Featured in Colors of Water (2)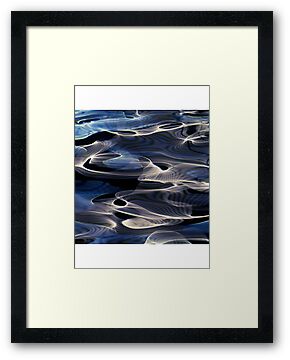 Look art my another works on categories:
H2O………..abstract……nature……..shadows…scc-series


All Rights Reserved. These materials are NOT public domain and may NOT be edited, copied, altered, displayed, reproduced, printed, distributed, performed.
Any usage, in whole or in part, without written permission from the artist is strictly prohibited. Please respect copyright and do not save or upload any images.