"THE CEMETERY"… a Series is my newest photo collection. I've always wanted to do a series of pictures concerning cemeteries and such. Some of us artists find cemeteries to be places of local history and wonder. Reading the epitaphs of headstones is quite interesting. In addition to holding local history, cemeteries are often serene and attractive, good places to walk and gather thoughts.
The beginning of this series finds us viewing the cemetery of New Providence Baptist Church, located in the countryside of Loudon County, Tennessee, USA.
Now we move on to the Hinds Valley Cemetery, located just 4.4 miles outside of Rockwood, Tennessee, USA, along Spring City Highway. This small cemetery was spotted by my wife as we were traveling. According to the sign, a baptist church once stood near the cemetery. All that remains of the church is just the concrete flooring. As you can see, the Hinds Valley Cemetery needs a little maintenance. I wonder if folks of the area even know that this cemetery still exists?
Greeting Card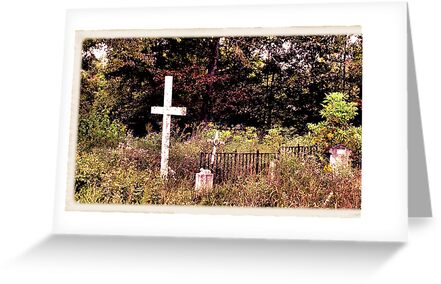 Photographic Print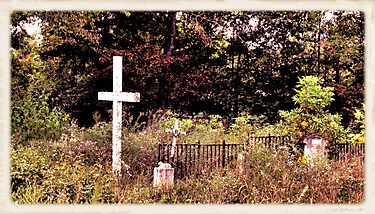 Matted Print

Mounted Print

Framed Print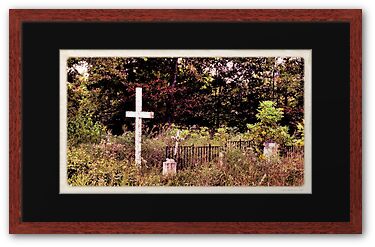 Poster