222 views as of 9.12.12
Here are my great grandparents, my grandfather's side of the family. I'm not sure the age of this photo, but if I were a bettin' man, I'd say this here picture is a shade older than I am, at least, lol! This photo maybe the second oldest picture I own. Grandma Bea's parent's portrait is 112 years old, but I doubt if this photo is that old. Her parent's portrait was taken before she was born.
Other than the above, I can't give much detail about this one, i.e. the location, etc., except somewhere in Georgia, USA, probably around the Atlanta area, based on other family photo locations of the Halls.
… after scanning this B&W picture to my computer, I did little editing to it. What you see here is what the original looks like, white border included.
POSTCARD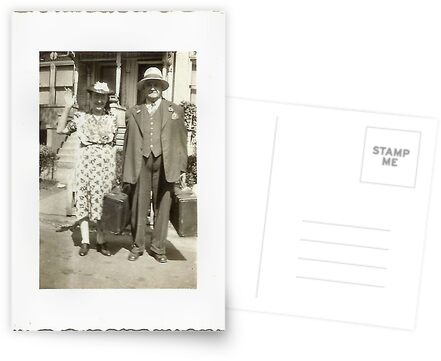 PHOTOGRAPHIC PRINT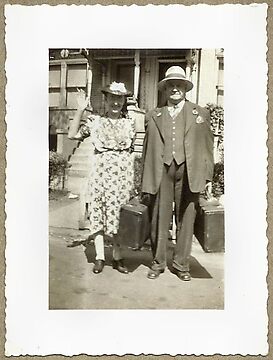 MATTED PRINT

MOUNTED PRINT

FRAMED PRINT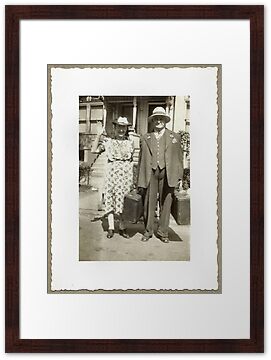 POSTER