200 views as of 12.22.12
This is a picture of my Grandma Bea's one room schoolhouse back in 1917, Mableton, Cobb Country, Georgia, USA. My grandmother is located in the third row from the top, third row from the bottom, centered perfectly in front of a guy wearing a dark suit. Her white blouse is seen between two girls on the second bottom row.
Mableton, Cobb County, Georgia, is located between Marietta and Atlanta.
On August 19, 1912, Mableton was incorporated as a town. On August 17, 1916, Mableton dis-incorporated. Today, Mableton is a CDP (C ensus D esignated P lace) with a population of 37,115 according to the 2010 census taken by the United States Census Bureau.
The picture color is original, not converted to sepia nor any other color conversion, with very slight editing only, such as a picture border, for an attractive print.
… picture taken at said school, by school photographer, name unknown.
GREETING CARD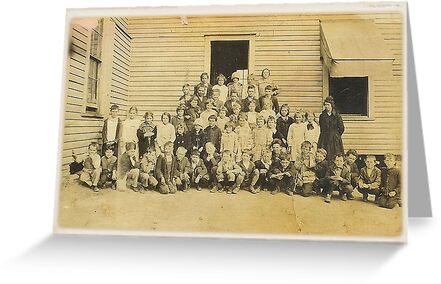 PHOTOGRAPHIC PRINT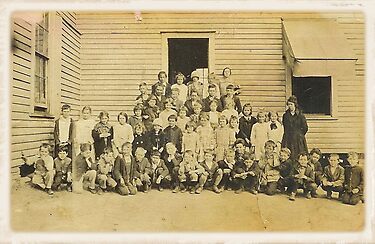 MATTED PRINT

MOUNTED PRINT

FRAMED PRINT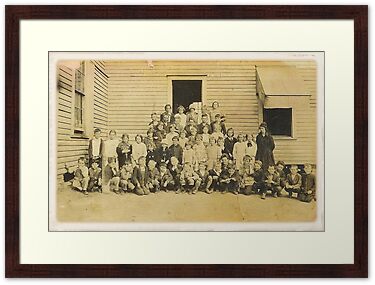 POSTER