Audra D. Lemke….or…ArtByAud
Stop by and Like my artist page on Facebook too!
http://www.facebook.com/ArtByAud
Twitter: @ArtByAud
Website: http://www.ArtByAud.com
Welcome to my art portfolio and online store on redbubble! I create artwork in a range of styles, from realistic drawings in pencil to colorful, whimsical digital art. Artistic outlets to which I am drawn include digital painting, traditional arts, polymer clay, interior design, murals, and knitting. Over the years I've worked on 3D computer graphics and animation software for the game and entertainment industry. In addition to creating artwork, I am currently doing software development for iPhone/iPad.
RedBubble homepage feature on 11/25/11 for Painted Roses for Wonderland's Heartless Queen!!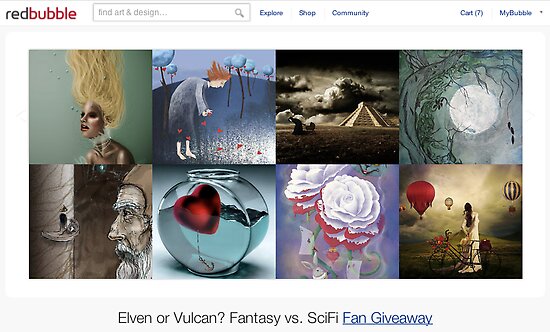 Interview as a Featured Artist in the Alice in Wonderland Redbubble group. The interview is also included in host Anita Inverarity's journal.
IMPORTANT © COPYRIGHT NOTICE
My gallery images copyright © Audra D. Lemke (a.k.a. ArtByAud, maiden name Audra D. Sugerman). All rights reserved. My work may not be reproduced, copied, edited, published, transmitted or uploaded, in whole or in part in any form, without my prior written permission. My work does not belong to the public domain.
Thank you for visiting and viewing my portfolio!
Some details from my artwork inspired by "Alice's Adventures in Wonderland":