The Airfix 1:1 scale Spitfire model
Fuji Fs100 Tripod Mounted.
The Airfix Spitfire made its way to BBC – thanks to Top Gear star presenter James May and his new show Toy Stories. This series aims to to prove that traditional, old fashioned toys are still relevant in the age of video games and the Internet.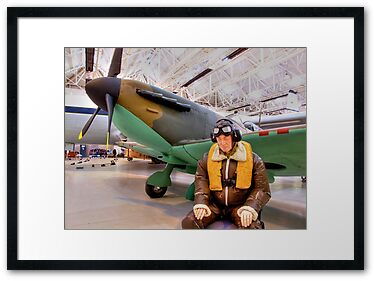 Airfix kits formed a memorable hobby experience of May's own childhood, and they also became the subject of the first episode of his show, with the historic Airfix Spitfire playing a central role. But not just a tiny 1/72 kit itself; James took a chance of up-scaling it to 1/1 scale replica, albeit delivered in 25 parts, as per Airfix original instructions, complete with a pilot figure!