A 3 Shot HDR Processed in Photomatix Pro, and CS3.
Fuji Fs 100, Tripod Mounted.
Trafalgar Square is a square in central London, England. With its position in the heart of London, it is a tourist attraction, and one of the most famous squares in the United Kingdom and the world. At its centre is Nelson's Column, which is guarded by four lion statues at its base. Statues and sculptures are on display in the square, including a fourth plinth displaying changing pieces of contemporary art. The square is also used as a location for political demonstrations and community gatherings, such as the celebration of New Year's Eve in London.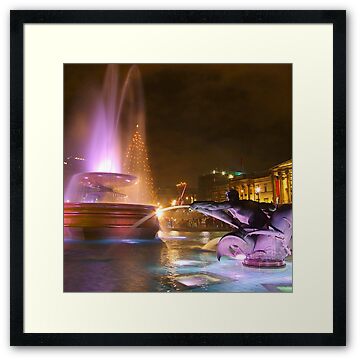 The name commemorates the Battle of Trafalgar (1805), a British naval victory of the Napoleonic Wars. The original name was to have been "King William the Fourth's Square", but George Ledwell Taylor suggested the name "Trafalgar Square".