Fuji Fs100
The Shard London Bridge, previously known as London Bridge Tower, and also known as the Shard of Glass, 32 London Bridge and The Shard, is a skyscraper under construction in Southwark, London, United Kingdom.
When completed in 2012, it will be the tallest building in the European Union. It will be used for offices, residential apartments and a hotel.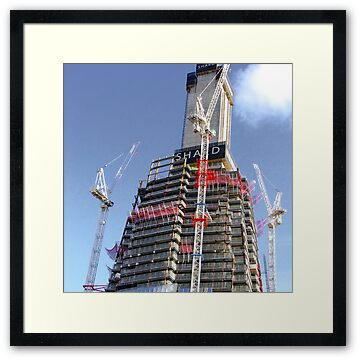 The tower will stand 1,017 ft (310 m) tall and have 72 floors, plus 15 further radiator floors in the roof. The building has been designed with an irregular triangular shape from the base to the top. It will be clad entirely in glass. The viewing gallery and open-air observation deck will be on the top (72nd) floor.