A 3 shot HDR Processed in Photomatix Pro.
Fuji Fs 100, Tripod Mounted.
BEST VIEWED LARGE !!
Covent Garden Market reopened as a retail centre in 1980, after the produce market was moved to its current location in Nine Elms. Currently one of the most famous and popular parts of the covered Covent Garden market is Apple Market, a small subsection of the main market. Shops in the market halls largely sell novelty items, and street performers can be seen almost every day of the year, both on the pitches within the market, and on the streets outside.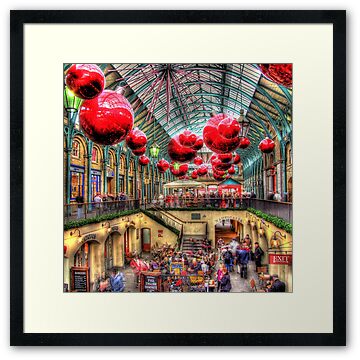 Long Acre has a range of clothes shops and boutiques, and Neal Street is noted for its large number of shoe shops. London Transport Museum and the side entrance to the Royal Opera House box office and other facilities are also located on the square. During the late 1970s and 1980s the Rock Garden music venue was popular with up and coming Punk and New Wave artists.