Thanks To Sarah Hannah For Being The OFC`s Christmas Card 2011
A 3 shot HDR in Photomatix Pro.
Fuji 1000Fs on tripod.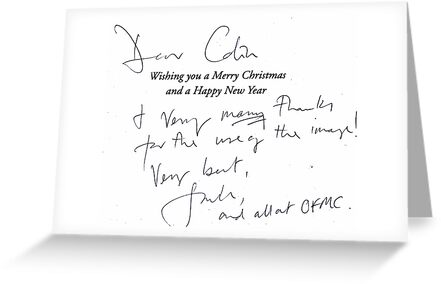 Taken at a Duxford day out with fellow Redbubblers Mike and Andy
To Spitfire enthusiasts in the UK, Spitfire ZDB MH434 needs no introduction. Built in Castle Bromwich, it was delivered in August 1943 to 222 Squadron. It had a short relocation to 350 Squadron, and then later flew with 349 Squadron. After this busy RAF career MH434 was sold in 1947 to the Royal Netherlands Air Force. Its operational career with the RNAF included 165 sorties in Indonesia. In 1956 it was sold to the Belgian Target-towing organisation COGEA, and was sold to a UK owner in 1963. Since being transferred to private hands, MH434 has had a busy film and television career, most notably in The Battle of Britain and A Piece of Cake.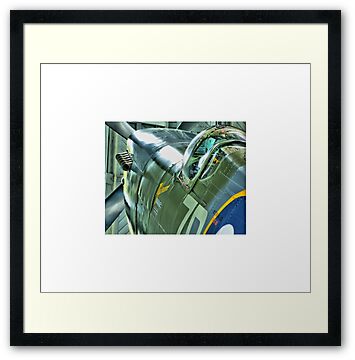 Owned for a while by Sir Adrian Swire (Spitfire Society President), 1983 MH434 was purchased by Ray Hanna for the (at that time) enormous sum of £ 260 000 and has been operated since then by The Old Flying Machine Company based at Duxford Aerodrome, Cambridgeshire, UK.