A 3 shot HDR, tripod mounted, Processed in Photomatix Pro, and CS3
Built in 1841, the Ouse Valley Viaduct (also called Balcombe Viaduct) over the River Ouse on the London-Brighton Railway Line north of Haywards Heath and south of Balcombe is 1,475 feet (450 m) long, 96 feet (29 m) high and is carried on 37 semi-circular arches with pierced piers.
It was designed by engineer John Urpeth Rastrick in association with the architect of the London to Brighton railway, David Mocatta. Construction completed 1842. The 11 million bricks needed for its construction travelled up the Ouse River (via Newhaven and Lewes) from Holland. It was restored in 1996. The structure is a Grade II listed building.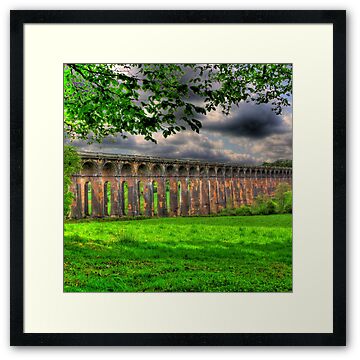 The viaduct is still used, with around 110 trains a day passing over it on the Brighton Main Line.