A third attempt at working a flood filter image, this is probably the best, so have deleted the other 2 !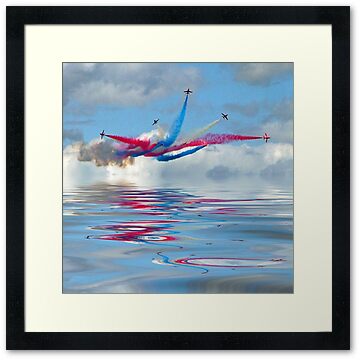 Officials are investigating what caused a mid-air collision between two RAF Red Arrow jets during a training exercise over the Greek Island of Crete.
One of the two pilots involved dislocated his shoulder when he ejected from his aircraft just moments before it was destroyed.The second pilot landed safely and was not hurt.
Witnesses reported that one of the planes wings appeared to touch the other Red Arrow before it crashed on to the runway at Kastelli Military Airport.
A Greek Defence Ministry official had initially said that the pilot who ejected had broken his legs but a Red Arrows spokeswoman said this was not the case.