A 3 Shot HDR processed in Photomatix Pro
Fuji Fs 100 tripod mounted.
During 2009 Parliament celebrates the 150th anniversary of its world famous Clock Tower, Great Clock and Great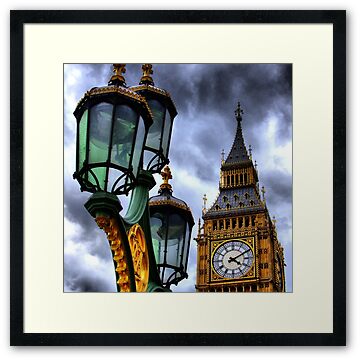 The name Big Ben is often used to describe the tower, the clock and the bell but the name was first given to the Great Bell. 1859 was the beginning for all three elements when the Clock Tower was completed, the Great Clock started on 31 May and the Great Bell's chimes were heard for the first time on 11 July.