Fuji Fs100 Tripod Mounted ! 3 HDR images from Photomatix Pro, Merged In Autopano Pro, Then Worked In Topaz BW!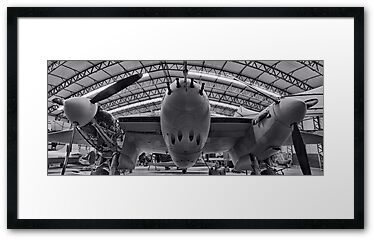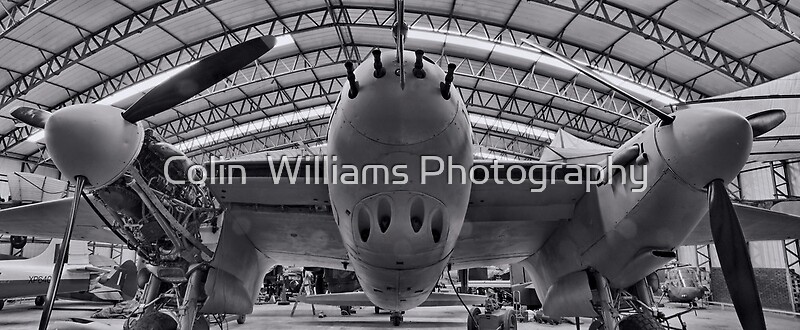 Built at de Havilland's Hatfield factory in May 1943, Mosquito HJ711 was issued to 169 Squadron then based at Little Snoring in Norfolk. Engaged on both defensive night patrols and offensive night sweeps into enemy airspace over Germany, the Squadron had radar equipped Mosquito NFIIs, the first night fighter variant of the Mosquito. Developed as a fast bomber and night fighter, the Mosquito's light weight wooden construction and powerful Merlin engines gave it exceptional performance.
It was on a night intruder sortie that HJ711 scored 169 Squadron's first kill, downing a Bf110 while in the hands of Squadron Leader J.A.H Cooper. Following just three months of RAF service the aircraft was struck off charge and scrapped.
In the 1970s the surviving cockpit section fell into the hands of aviation enthusiast Tony Agar, who started restoring it in his garage. When the aircraft outgrew this space it was completed at the Yorkshire Air Museum at Elvington where it can be seen today, a breath-taking memorial to the brave men who flew by night over occupied Europe.