There is also this B&W close-up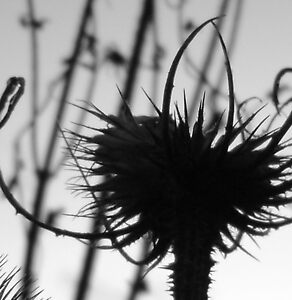 Late afternoon into evening, 27th November 2009.
Cardenden, Fife, Scotland.
This is one of my favourite places to come and relax: a secluded streamside. It is only moments from the centre of a town, yet here I find it easy to forget all else: to simply absorb the healing touch of nature.