The last shot of a 1900 mile red rock road trip came as we trudged up the hill after enjoying a dinner cruise on Lake Powell. Here virga (rain that doesn't reach the ground) catches the last rays of the dying sun over the shores of Lake Powell. The photo was shot from AZ, but what you see is in Utah. Part of Glen Canyon National Recreation Area.
Lake Powell was created by the building of Glen Canyon dam which flooded hundreds of miles of Glen Canyon, backing water up almost all the way from the Arizona line to Moab, Utah. Lake Powell has more shoreline than California and provides major recreation and waterfowl habitat. The dam produces electricity for all of the surrounding states.
4438 views on 12/26/13, 39 Features, 118 ! Favs, 10 Challenge Wins
This image and 11 others have been made into a landscape calendar. Remember, if you choose to purchase a calendar, you can pick the month and year you want it to begin.
Click here to see all the pages
Calendar
Panasonic Lumix DMC-FZ18 superzoom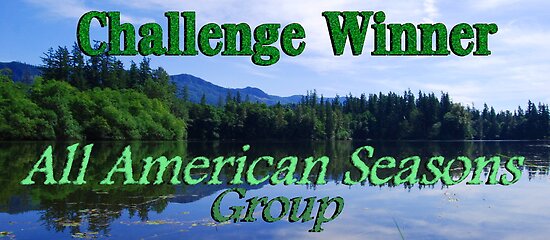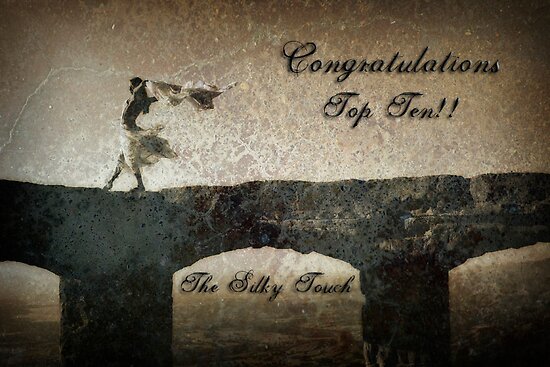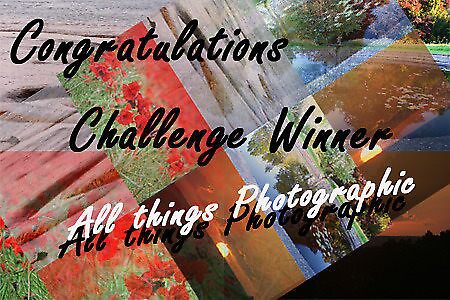 CHALLENGE WINNER (tie) in Clouds challenge, in Americans: Rural Urban, Wild & Free 8/22/12
Top Ten in Wild Weather Challenge, Rain 7/6/11
Top Ten in Favorite Imagine Ever Challenge, Quality Art and Photography 3/25/11
Top Ten in Wonder Challenge, Mood and Ambiance 2/8/11
CHALLENGE WINNER in Best Pic Challenge, We Just Take Pics with a WOW factor, 1/26/11
CHALLENGE WINNER (tie) Best of 2010 Challenge, Atmospheric Land and Seascapes 1/16/11
CHALLENGE WINNER in Stormy Weather Challenge, All American Seasons 12/8/10
CHALLENGE WINNER (tie) in Beautiful Clouds/Sunset Challenge, Clouds 11/24/10
CHALLENG WINNER in A Wilderness Somewhere 10/13/10&
*Top Ten in Spectacular Clouds, Atmospheric Land and Seascapes 10/11/10
Top Ten in Your Best Cloud Shots Challenge, Mood and Ambience 10/6/10
CHALLENGE WINNER The Elements, All Things Photographic. 8/7/10*
Second Place in Classic Sunrise/Sunset Challenge, Landscapes 8/9/10
Top Ten in Glorious Sunset Challenge, Atmospheric Land and Seascapes 7/28/10
Top Ten in #3 Monthly Challenge, The Compact Group 7/17/10
Top Ten in 100% Landscape Challenge, Landscape 7/9/10
Top Ten in Clouds Beautiful Clouds Challenge, Weekly Theme Challenges 7/5/10
Top Ten in Sunsets Challenge, Quality Art and Photography 6/23/10
Top Ten in Favorite Warm Weather Landscapes Challenge, Photographers of RB 6/21/10
CHALLENGE WINNER in When the Wind Gods
Sneeze, Photography Challenge Gp 6/15/10
Top Ten in After the Flood Challenge, Photography Challenge Gp 5/31/10
CHALLENGE WINNER (TIE) in Visualy Superb Image Challenge, Superbly Visual 5/24/10
CHALLENGE WINNER in Storms in a Western Sky, Wild West Show 5/23/10
CHALLENGE WINNER in Skyscapes Challenge, The Compact Group 5/21/10
Third Place in Landscapes Challenge, Perfect Harmonies 5/16/10
Top Ten in Dramatic Light Challenge, The Silky Touch 5/11/10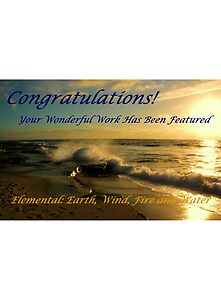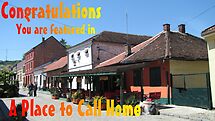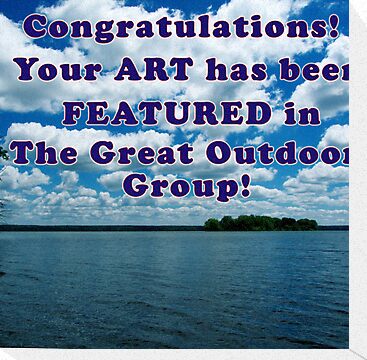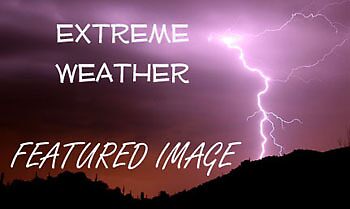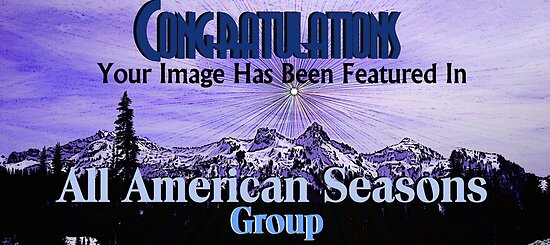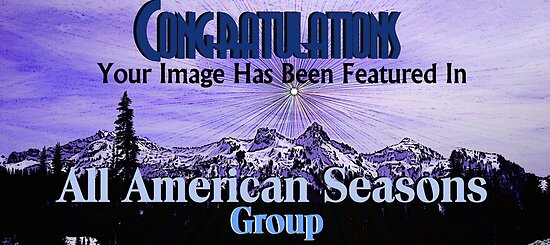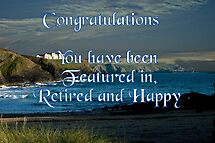 Featured in Volcanos, Earth's Geology & Atmosphere 2/3/13
Featured in Country Roads and Country Views 12/10/12
Featured in Volcanos, Earth's Geology & Atmosphere 11/17/12
Featured in A Place to Call Home 8/6/12
Featured in Hosting Tutorial 8/5/12
Featured in #1 Favorites 7/21/12
Featured in The Great Outdoors 1/30/12
Featured in A Paradise Somewhere 1/14/12
Featured in Color Me a Rainbow 12/20/11
Featured in Monochrome in Color 12/19/11
Featured in Rain, the Good, the Bad, the Ugly 7/21/11
Featured in Featured for a Challenge 5/7/11
Featured in Women Photographers 4/23/11
Featured in All American Seasons 12/15/10
Featured in All American Seasons 11/11/10
Featured in Landscapes of our World 11/3/10
Featured in That's Entertainment 9/24/10
Featured in Weekly Theme Challenge 7/5/10
Featured in The Calendar Shop 7/5/10
Featured in The Photography Challenge 6/17/10
Featured in Rain ~ The Good, Bad, Ugly 6/5/10
Featured in The Compact Group 6/4/10
Featured in Colour and Light 5/23/10
Featured in Your Country's Best 5/20/10
Featured in 10+ Features 5/17/10
Featured in Colourists 5/16/10
Featured in A Wilderness somewhere 5/12/10
Featured in Visual Artists of Green Valley 5/9/10
Featured in Masters of the Scenic 5/8/10
Featured in Atmospheric Land and Seascapes 5/8/10
Featured in Retired and Happy 5/7/10
Featured in 300+ Go Long 5/6/10
Featured in Superbly Visual 5/3/10
Featured in All Around the Styles 5/2/10
Featured in Around the World 5/2/10
Featured in The Fine Art of Landscape Photography 5/2/19
Featured in Cliffs, Caves, and Caverns 5/2/10
Featured in Friends of RedBubble 5/1/10
Featured in Landscape Photography 5/1/10
Featured in The Woman Photographer 5/1/10