Living high in the Colorado Rockies was magical. On occasion, it was also heck of a lot of work. This snow is the one that drove us to move down from 7700 feet.
This is our seasonal neighbor's cabin. We were farther down the lane. It took me a week with a big two-stage snow blower to clear a blower wide path from the house to the street. That was the single largest storm we experienced in 12 years in the Poudre Canyon west of Fort Collins.
As winter approaches, I can't say I'm sorry to be living in Arizona.
12/19/11 826 views 25 Favs 8 Features
Taken with Panasonic Lumix DMC-FZ12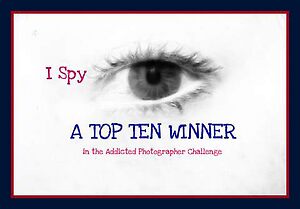 Second Place in Snow on the Roof Challenge, The Addicted Photographer 12/16/11
Top Ten in Let it Snow Challenge, Photomanipulators 11/9/11
Top Ten in Avatar Challenge, Totally Amateur Photography 6/1/11
Top Ten in Winter Challenge, Severe Weather 3/18/11
Top Ten in Surrounded by Snow Challenge, Unique Buildings of the World 2/12/11
CHALLENGE WINNER (TIE) Nov Challenge, Americas, Rural, Urban, Wild and Free 11/21/10*
Top Ten in 75% White Challenge, Wild West Show 6/27/10
Top Ten in Home Challenge, Love Affair with the Lens 5/24/10
Second Place in Buildings in Snow challenge, Unique Buildings 3/6/10
Top Ten in Winter Landscape Challege, 4 Winners Only 01/11/10
Top Ten in Snow and More Snow Challenge, Bubbler's Weekly Challenge 01/04/10
Challenge Winner (tie) in Snowy Landscapes in 100-499 Viewings 1/1/10
Top Ten in Oh, the Snow Challenge, Mood and Ambiance 12/07/09
Challenge Winner for December Avatar in Live and Let Live Group 11/03/09
Challenge Winner (tie) in Happy Holidays Challenge, That's Entertainment Group 11/8/09
!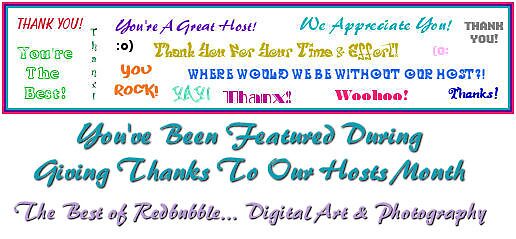 Featured in Americas; Urban, Rural Wild and Free 12/21/11
Featured in Pictures with a WOW Factor 12/19/11
Featured in The Best of Redbubble 11/15/10
Featured in #1 Artists of Redbubble 1/29/10
Featured in Solo Exhibition 07/01/10
Featured in Tuesday Afternoon 12/11/09
Featured in Live and Let Live 12/07/09
Featured in The World As We See It 9/26/09