Canon Rebel T3i – Corel Paintshop Pro x4
Wild Black-eyed Susan (or Brown-Eyed Susan)
Rudbeckia hirta, the Black-eyed Susan, with the other common names of: Brown-eyed Susan, Brown Betty, Brown Daisy (Rudbeckia triloba), Gloriosa Daisy, Golden Jerusalem, Poorland Daisy, Yellow Daisy, and Yellow Ox-eye Daisy. It is a flowering plant in the family Asteraceae. It is an upright annual (sometimes biennial or perennial) native to most of North America, and is one of a number of plants with the common name Black-eyed Susan with flowers having dark purplish brown centers. Black-eyed Susans can be established, like most other wildflowers, simply by spreading seeds throughout a designated area. They are able to reseed themselves after the first season.
Featured in: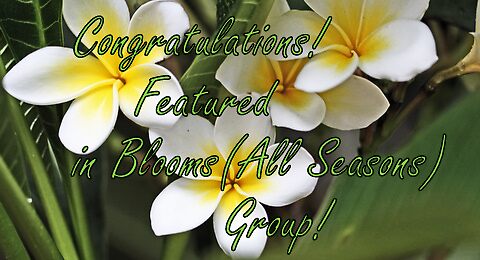 Arrived in Minnesota and I guess I am addicted to photography as I stopped to get this beautiful shot between one of my sister's house and the other's. (Which are about 4 miles apart.) But, you have to seize the opportunity when it comes. lol!