FIRST PLACE!


Canon Powershot SX20 IS
827 views as of April 20, 2013
Top Ten: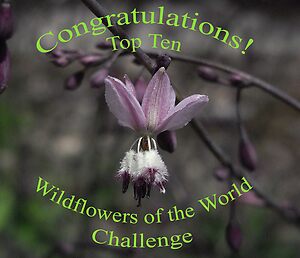 Featured in:

Drove up to Denison Dam, Texas, USA one early morning to catch the blooming bluebonnets. The fields were thick with these beautiful flowers.
Texas bluebonnet, Bluebonnet, Texas lupine, Buffalo clover, Wolf-flower
Fabaceae (Pea Family), Native to U.S.
Texas lupine has larger, more sharply pointed leaves and more numerous flower heads than similar lupines. Light-green, velvety, palmately compound leaves (usually five leaflets) are born from branching, 6-18 in. stems. These stems are topped by clusters of up to 50 fragrant, blue, pea-like flowers. The tip of the cluster is conspicuously white.
Canon Powershot SX20 IS