Canon Rebel T3i 600D – HDR – 3 shots – tripod
FEATURED IN: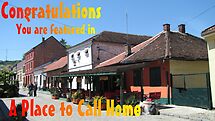 The facility was constructed during 1929-1930 by the Supreme Forest Woodman Circle. The purpose was to provide a home to orphans and widows of members of the Woodmen's fraternal organization. The Woodman Circle was the ladies branch of the Supreme Forest Woodmen. The original grounds covered almost 240 acres of which 13 of these remain today. Built at a cost of over $150,000 the funds were sent in by Woodmen members from all over the country. The idea for the home came from Mrs. Talley Alexander who saw the need for such a place. It was thus the dream and vision of a great woman. In a time when government did little or nothing to help the widowed and orphaned, it fell upon organizations like the Woodman's to provide such services. The location was picked because the hill was the highest in town and the breeze was perfect. In order to get into the home, a woman had to be 65 years old and had to sign away material possessions to help pay for her room and board. She did this knowing that she would be taken care of for the rest of her days.
Mrs. Talley Alexander was not alone in her task. Mary E. LaRocca who was elected the Circle's third president in 1919 and served until 1934 was a big influence. She guided the organization through the tough years of the Great Depression and managed to secure fundingfor the magnificent facility.
Read more about the Woodmen Circle here http://www.pinballrebel.com/woodman/woodman.htm