A photo is so much more than that object that gets left in the drawer. Think about it: history, family, love, beauty, emotion, education; all of these can be represented in a single photo! Think about all the beautiful scenes, animals, flowers, oceans, skies, big and vast or tiny and detailed, all things that we might not have ever seen if it weren't for someone who had been there and taken the time to photograph, develop and share their view!
My hobby has become a passion, especially in the last year! I have received no training, I learn by reading, practice, enjoying other's art, and getting feedback from mine. I love trying to see things in a new way. I enjoy the way light can bring beauty to a scene that is otherwise dull & lifeless. Finding images that make people dream, think, care, and smile – that's what I desire to do with my photography!
Please, stroll thru my images and enjoy my views shared with you!
Check out my Bubblesite
1940 Ford Deluxe – Solo Exhibition Nominee!

Here are some of my most popular images:
A Girl and Her Horse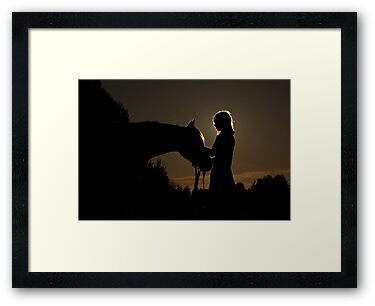 Tennant Lake Lookout Tower

The House

Country Living

Double Vision

and here are my two daughters of whom I've done many portraits:
Sisters!