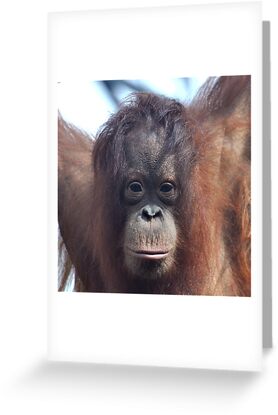 Average life span in the wild:30 to 40 years
Size:Standing height, 4 to 5 ft (1.2 to 1.5m)
Weight:73 to 180 lbs (33 to 82 kg)
Protection status:Endangered
Size relative to a 6-ft (2-m) man: The Malay word orangutan means "person of the forest." These long-haired, orangish primates, found only in Sumatra and Borneo, are highly intelligent and are close relatives of humans.
Mothers and their young, however, share a strong bond. Infants will stay with their mothers for some six or seven years until they develop the skills to survive on their own. Female orangutans give birth only once every eight years—the longest time period of any animal. The animals are long-lived and have survived as long as 60 years in captivity.
Because orangutans live in only a few places, and because they are so dependent upon trees, they are particularly susceptible to logging in these areas. Unfortunately, deforestation and other human activities, such as hunting, have placed the orangutan in danger of extinction