Why coexist? Get on the winning team with this tee! All are equally insignificant beneath Great Cthulhu!
When the stars are right and He awakens from his great slumber in R'lyeh, show your affiliation to Him and you can almost assure yourself a quicker, less-painful demise*.
*quicker, less-painful demise not guaranteed with purchase of this shirt. An independent study at Miskatonic University has determined that contact with Cthulhu may cause and is not limited to madness, mental isolation, quickened pulse, nausea and brief bleeding from the eyes. Please contact a physician or mental institution if these symptoms persist.
Last sale date: 1/1/13
Also available in black (more sticker friendly) font: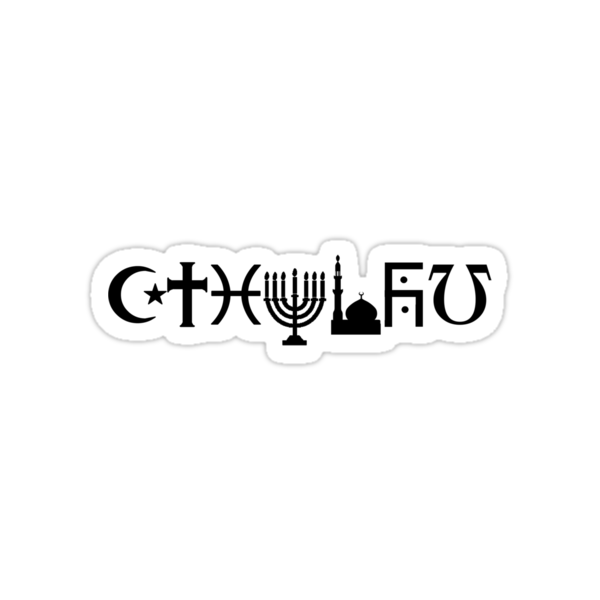 Cthulhu fans/cultists may also enjoy:

or