I went for a walk today over to the Forty Hall Estate in Enfield, which is about 15 miles from London in England for a couple of hours and this beautiful male Mandarin Duck was gliding gracefully across the lake with his female in tow. I was so happy the way this one turned out. The weather was a little overcast but that gave a fantastic balanced light making the colour of this lovely duck stand out really well. I hope you like the shot and thank you so much for viewing my work, please come again soon.
NIKON D60 DSLR
F-stop f/4.8
Exposure time 1/640 sec
ISO speed 800
Focal length 180 mm on a 70 – 300 mm Nikon lens
Shutter Priority*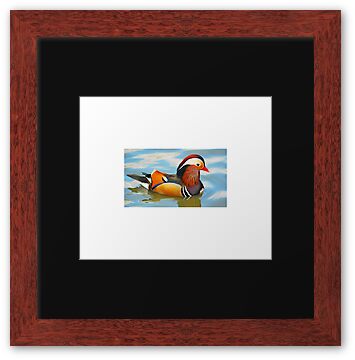 All the materials contained may not be reproduced, copied, edited, published, transmitted or uploaded in any way without my permission. My images do not belong to the public domain sector. Please ask for my permission before using this image for any purpose and in anyway because without it will lead to legal action. ©Anthony Hedger 2009.